2022 everything is possible planner
LOOK BEYOND YOUR LIMITATIONS. OPEN YOUR MIND TO WHAT'S POSSIBLE.
The Everything is Possible Planner has been helping people achieve their big and small goals for a decade now. It's a planner that's designed for go-getters like you who know exactly want they want and will do anything it takes to make those dreams happen.

Your Everything is Possible Experience Kits come in three variants. Choose which one calls out to you and let it take you through the moonlit path of renewal and transition with the planner's moon-themed pages and the accompanying curated journaling essentials.
IS SELF-DOUBT HOLDING YOUR DREAMS HOSTAGE?
Making big goals for the future can be exciting, but it can also make you feel a little bit anxious. What if everything doesn't work out as you want it to? How will you handle setbacks? Will your new year's resolutions even stick this time around? We have goals and dreams, but we don't always know how to go about achieving them.
Journaling your thoughts is a creative way to reignite your imagination and renew your belief in what is possible. And, you have the power to make anything happen when you plan for it with great intention. There are no boundaries between who you were yesterday and today's version of yourself. If things haven't been going so well for a while now, maybe it's time to take an honest look at what has changed in order to move forward with renewed energy.
Whether things are changing rapidly day-to-day or there seems to be an uneasy feeling about tomorrow, know that you possess something that remains constant throughout everything: That power within yourself which allows you to carry on until the impossible becomes possible!

We're here to help you break through your fears and create a new reality for yourself.
Lunar Phases + Go-Getter Essentials
The Everything is Possible Experience Kits were deeply inspired by phases of the moon that embody inspiration, renewal, and unwavering energy. You've been waiting for the right time, the time when you can finally stop feeling like a victim of circumstance and start living the life you want. It's not too late. It never is. Just as the moon transitions, so will you.


We know it can be hard to get started. That's why we created the Everything is Possible Experience Kits: a curated collection of items go-getters like you need to start fresh and make your dreams a reality. They are designed to help you set your intentions through journaling and planning as you take action in pursuit of what you want. These are the perfect experience kits for dreamers who want more out of their lives than what they have now.


Time to get into your groove again, go-getter!
Get To Know Your Everything is Possible Planner
Matte Hardcover with Gold foil stamping
Monthly Dividers with Special Pages
13 Spacious Monthly Calendars
High Quality FSC Certified Paper
Back Pocket & Elastic Garter
Virtual Reality Goggles
P650
EXPERIENCE THE WORLD ANYTIME, ANYWHERE!

Want to relax with the feeling of being somewhere else? Well, now you can. With these VR Goggles, you can experience virtual reality right in your own home. Go under the sea, go to the most serene meditation spot... the possibilities are endless!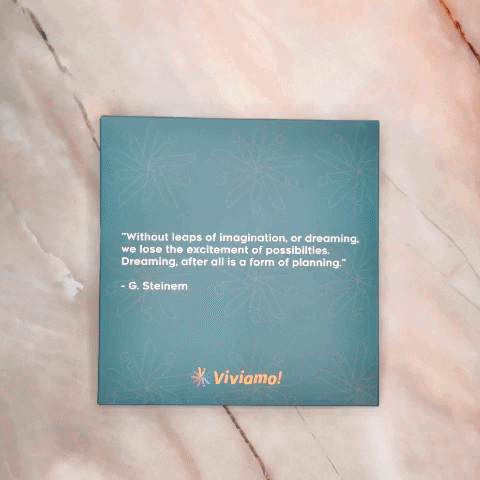 Travel the world with these VR goggles and experience virtual reality in your home. No extra cameras are needed! Just simply slip your phone into the VR 2 Lite and you're ready to travel!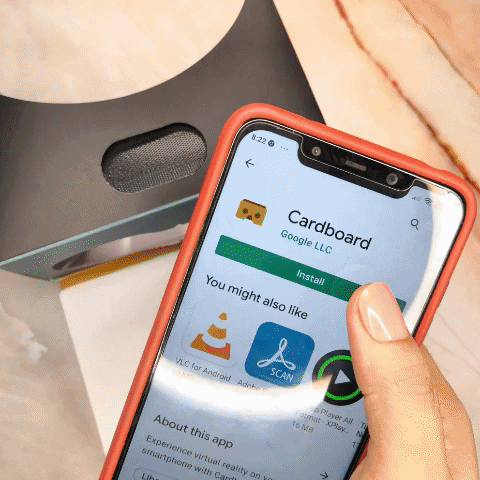 FEATURES:


EASY TO USE: Download the Cardboard app and add in your videos. Or you can directly scan the QR codes in your BDJ, EIP, or Navi Planners to get exclusive travel videos.


PORTABLE: Ultra-compact, one-size-fits-all design. You can assemble and disassemble it. Carry it wherever you go! Travel Wherever you want!


COMPATIBILITY: Certified Google Partner in functionality & support, it's compatible with Android & iOS smartphones

SPECIFICATIONS:

Measurement: 142 x 144 x 7cm​
Weight: 66 grams​

PACKAGE INCLUDES:

1x Virtual Reality Goggles
BDJ Holo Notebook
P480
ACHIEVING CLARITY THROUGH WRITING!

Inspired by the Belle de Jour Power Planner's 15th Anniversary, we have created a notebook that can be your companion in your everyday life. With a softbound leather cover and rainbow stamping, this planner has a classy look.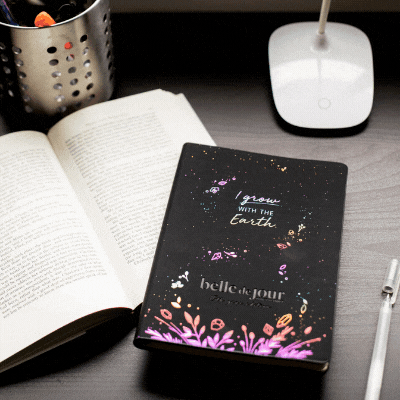 This is a perfect notebook to write down your ideas, make meeting notes or just keep important information. You can freely write your thoughts so that you can have a clearer mind each day. 



FEATURES: 


BULLET JOURNAL FRIENDLY:

 

We've also improved the dot printing to make it even more bullet journal–friendly. Each page has 32 rows with 5mm dot spacing. Perfect for all your creative bujo ideas.


CUSTOMIZABLE:

 

You can choose to have your name or any 10 Character words on the front cover.


FSC CREAM PAPER:

 

As part of saving the environment, we are using Forest Stewardship Certified paper.


HIGH-QUALITY: The inside pages contain top-quality, ivory-colored paper. It can be used as a travel journal, planner, or notebook for personal reflection.



SPECIFICATIONS:


14.3x20cm​
100gsm​
Round corner​
80sheets (160pages)​
For full specifications, you can check the SPECIFICATION TAB


PACKAGE INCLUDES:


CUSTOMIZATION IS NOT VALID FOR COD. COD ORDERS WITH CUSTOMIZATION WILL AUTOMATICALLY BE CANCELLED.
YOUR DREAMS ARE POSSIBLE. LET'S MAKE THEM HAPPEN TOGETHER.
THE 2022 EVERYTHING IS POSSIBLE PLANNER
Choose how you want to design your life today.
CHECK OUT OUR OTHER 2022 PLANNERS:
Choosing a selection results in a full page refresh.
Press the space key then arrow keys to make a selection.